Residents of northeast Colombia and visitors looking for a good old-fashioned New Jersey-style sub sandwich will soon have a new option when Monica and Herbert King open their Sub Station II restaurant at 460-6 Town Center Place (between Moe's and Five Guys) at Sandhill Village. The opening of the restaurant is scheduled for the end of May or the beginning of June.
It's the Kings' first restaurant, but it's not entirely new to them. "It's a new business for us, but we both have sales and marketing backgrounds in the restaurant industry, so we've lived in a similar world for many years now," Monica King said.
The Kings decided to start the restaurant for future income when they retire from their corporate careers, settling on a Sub Station II franchise. They chose to settle in Sandhill after seeing a need on the northeast side of Columbia.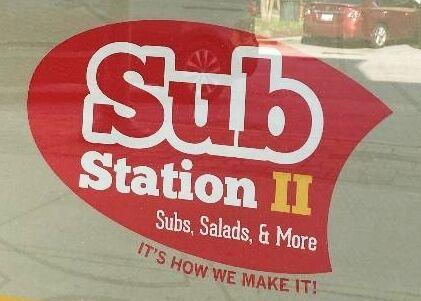 "We wanted something well-known in the community that has community support and backing, but with a national flair," King added. "With the big national big box brands, you become more of a number. We wanted something that felt a bit more independent and local rather than being part of a national franchise chain. Sub Station II is family owned and operated by a family with its management team. You come as a new part of their family.
The chain was founded in 1975 in Sumter as a single restaurant called Sub Station. The first Sub Station II franchise unit was launched in Charleston in 1976 and has since expanded to over 40 locations in five southeastern states.
King said she and her husband were frequent customers of Sub Station II before deciding to open their own restaurant, so they knew what customers expect — starting with freshness.
"They always slice the meat fresh, so you don't feel like you have already packaged and shipped meat sitting around for a while," King said. "When you go there, it's like a New Jersey-style submarine. You get your meat sliced ​​daily when you ask for it, and they slice the vegetables daily. You get a really fresh sandwich, and it shows in the end product.
The Kings tapped into the resources of local business development offices to start their new business. "They helped us develop a business plan and cash flow, and understand exactly what we need to bring to the bank to get the loan approval needed for a business of this size," King said.
Research is also critical to the success of a new business, she added. "Whether it's a franchise or some other type of business, make sure it's something you'd be happy to do, something you'd wake up to and crave. go, especially if it's something you do every day. And make sure the brand is right for you. We wanted something where we provided customer service every day and made people happy."
King said the restaurant will employ 10 people and offer "a little local flair" with unique desserts and soups that other places won't have.
The restaurant will also locate its community support. In addition to Sub Station II's national partnership with Curing Kids Cancer and its efforts to raise awareness and funds for research during September's National Childhood Cancer Awareness Month, the Kings plan to focus on the military. "We have a lot of military experience in our family, so we'll have a wall of military heroes," King said. "One or two months a year we will help raise funds to give back to the military."
This effort includes support for the Fisher House Foundation, which provides free housing to military and veteran families while a loved one is in the hospital.
An unintended side effect of the Kings' new business venture could be its impact on other people, judging by the response when they announced it on social media. "A lot of people reached out and said, 'I never thought I could do something like this, so seeing you do it gave me hope that this is something I could do. for me and my family too,'" King said. "Our faith is strong and we have prayed for it. When you pray and leave it there and God comes back and gives you the sign that it's something that he wants you to do, when he gives you the vision, no one can make it go away.
Despite the ongoing challenges of the pandemic, the Kings say the time was right to open their business. "I know a number of people who have had great success through the pandemic, and I feel like we are doing the same," King said. "Everyone has to eat. That's a lot of takeout, a lot of takeout. We are able to employ 10 people who may not be working today and we are able to feed the community in a healthy and safe form that some places may not have today. We are excited to see how many more restaurants and franchises we will open after this. »
"I feel very lucky to have my wife's support for something that I have dreamed of for many years," said Herbert King. "Seeing it actually happen is such a good feeling."